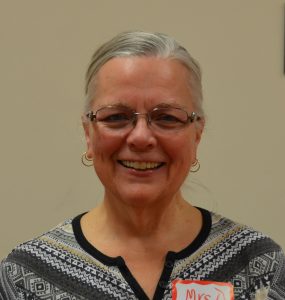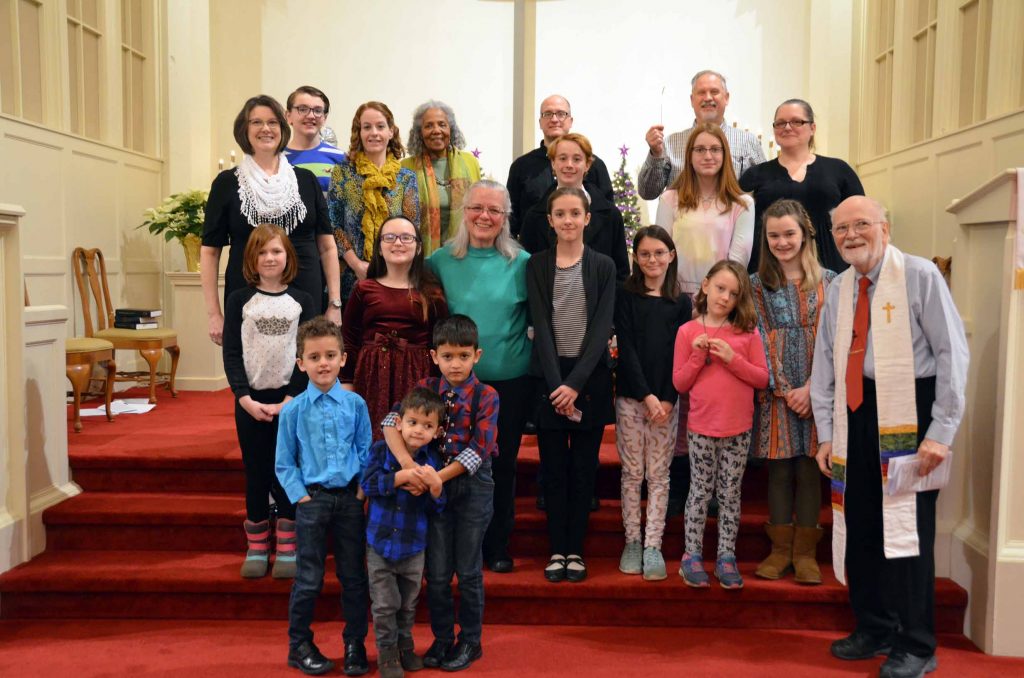 Children's Church School, Sundays, 8:30 a.m.
For ages 3 through 12.  Meets upstairs.
We are in our third year  of the Whole People of God curriculum. This program encourages the children to ask questions and seek answers to those all-important questions. The children gain an age-appropriate understanding of the Bible-based stories through skits/dramas and crafts.
When children ask questions that are difficult to answer, we can give simple and honest answers.  Saying "I often wonder about that too!" or "I don't know. What do you think?" allows for future study and honest searching later on the part of the child.  It is important to make it clear that our own understanding is still incomplete and we might be surprised by the insights children have to share.  It is a privilege to witness the children become comfortable and more confident in their own beliefs.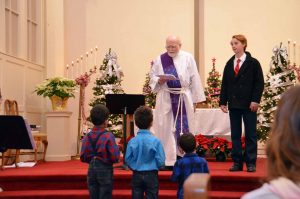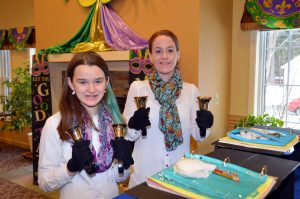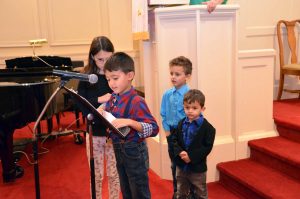 We feel strongly about including children in all aspects of the church.
Twice a year we have an Intergenerational Worship Service where the children participate in leadership roles, greeting, ushering, performing skits and reading scripture.
Children often greet and usher with their families at our regular Sunday services.  Young people are encouraged to stay for the services, although we have Nursery available for those in Second grade and younger.  Older children and young adults participate in choir and hand bell choir.  We provide scholarships to help with college expenses and we have a Music Scholarship fund that is available to students and adults.
Church School children have worked with the Deacons to collect school and hygiene supplies, and decorate totebags for donation to Opportunities for Chenango.  (Future ministry opportunities will be announced in the bulletins and newsletters.)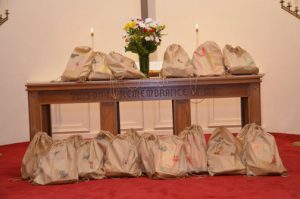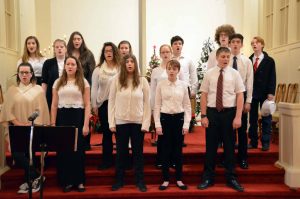 Norwich Vacation Church School
We participate in the Norwich community's annual Vacation Church School, which moves among the church's that are involved.  The past several years we have hosted and will be again in 2019.