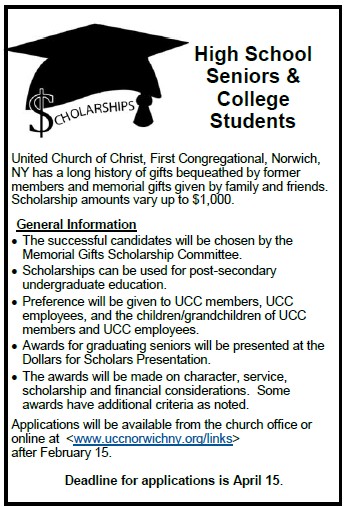 Scholarships can be used for any post-secondary undergraduate education.  The awards will be made on character, service, scholarship and financial considerations.  Preference will be given to UCC members, UCC employees, and the children/grandchildren of UCC members and UCC employees.
Deadline for applications is April 15.
Click here to download guidelines and an application.
Contact the Church Office if you have questions or to have an application mailed.