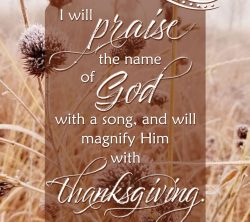 Worship for November 19, 2023
November 19, 2023
Psalm 90:1-12
A Prayer of Moses, the man of God.
1 Lord, you have been our dwelling place
in all generations.
2 Before the mountains were brought forth
or ever you had formed the earth and the world,
from everlasting to everlasting you are God.
3 You turn us back to dust
and say, "Turn back, you mortals."
4 For a thousand years in your sight
are like yesterday when it is past
or like a watch in the night.
5 You sweep them away; they are like a dream,
like grass that is renewed in the morning;
6 in the morning it flourishes and is renewed;
in the evening it fades and withers.
7 For we are consumed by your anger;
by your wrath we are overwhelmed.
8 You have set our iniquities before you,
our secret sins in the light of your countenance.
9 For all our days pass away under your wrath;
our years come to an end like a sigh.
10 The days of our life are seventy years
or perhaps eighty, if we are strong;
even then their span is only toil and trouble;
they are soon gone, and we fly away.
11 Who considers the power of your anger?
Your wrath is as great as the fear that is due you.
12 So teach us to count our days
that we may gain a wise heart.
Luke 14:1-11
On one occasion when Jesus was going to the house of a leader of the Pharisees to eat a meal on the Sabbath, they were watching him closely. 2 Just then, in front of him, there was a man who had edema. 3 And Jesus asked the experts in the law and Pharisees, "Is it lawful to cure people on the Sabbath or not?" 4 But they were silent. So Jesus took him and healed him and sent him away. 5 Then he said to them, "If one of you has a child or an ox that has fallen into a well, will you not immediately pull it out on a Sabbath day?" 6 And they could not reply to this.
7 When he noticed how the guests chose the places of honor, he told them a parable. 8 "When you are invited by someone to a wedding banquet, do not sit down at the place of honor, in case someone more distinguished than you has been invited by your host, 9 and the host who invited both of you may come and say to you, 'Give this person your place,' and then in disgrace you would start to take the lowest place. 10 But when you are invited, go and sit down at the lowest place, so that when your host comes, he may say to you, 'Friend, move up higher'; then you will be honored in the presence of all who sit at the table with you. 11 For all who exalt themselves will be humbled, and those who humble themselves will be exalted."