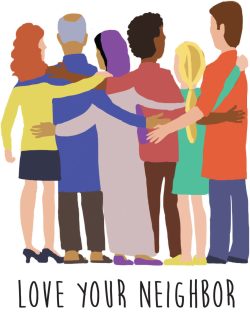 Worship for October 29, 2023
October 29, 2023
Psalm 43
Vindicate me, O God, and defend my cause
against an ungodly people;
from those who are deceitful and unjust,
deliver me!
2 For you are the God in whom I take refuge;
why have you cast me off?
Why must I walk about mournfully
because of the oppression of the enemy?
3 O send out your light and your truth;
let them lead me;
let them bring me to your holy hill
and to your dwelling.
4 Then I will go to the altar of God,
to God my exceeding joy,
and I will praise you with the harp,
O God, my God.
5 Why are you cast down, O my soul,
and why are you disquieted within me?
Hope in God, for I shall again praise him,
my help and my God.
Matthew 22:34-46
When the Pharisees heard that he had silenced the Sadducees, they gathered together, 35 and one of them, an expert in the law, asked him a question to test him. 36 "Teacher, which commandment in the law is the greatest?" 37 He said to him, " 'You shall love the Lord your God with all your heart and with all your soul and with all your mind.' 38 This is the greatest and first commandment. 39 And a second is like it: 'You shall love your neighbor as yourself.' 40 On these two commandments hang all the Law and the Prophets."
41 Now while the Pharisees were gathered together, Jesus asked them this question: 42 "What do you think of the Messiah? Whose son is he?" They said to him, "The son of David." 43 He said to them, "How is it then that David by the Spirit calls him Lord, saying,
44 'The Lord said to my Lord,
"Sit at my right hand,
until I put your enemies under your feet" '?
45 "If David thus calls him Lord, how can he be his son?" 46 No one was able to give him an answer, nor from that day did anyone dare to ask him any more questions.