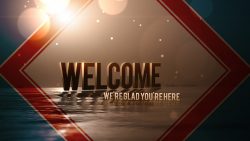 Worship Service for July 25, 2021
July 25, 2021
2 Samuel 11:1-15
In the spring of the year, the time when kings go out to battle, David sent Joab with his officers and all Israel with him; they ravaged the Ammonites, and besieged Rabbah. But David remained at Jerusalem.
2 It happened, late one afternoon, when David rose from his couch and was walking about on the roof of the king's house, that he saw from the roof a woman bathing; the woman was very beautiful. 3 David sent someone to inquire about the woman. It was reported, "This is Bathsheba daughter of Eliam, the wife of Uriah the Hittite." 4 So David sent messengers to get her, and she came to him, and he lay with her. (Now she was purifying herself after her period.) Then she returned to her house. 5 The woman conceived; and she sent and told David, "I am pregnant."
6 So David sent word to Joab, "Send me Uriah the Hittite." And Joab sent Uriah to David. 7 When Uriah came to him, David asked how Joab and the people fared, and how the war was going. 8 Then David said to Uriah, "Go down to your house, and wash your feet." Uriah went out of the king's house, and there followed him a present from the king. 9 But Uriah slept at the entrance of the king's house with all the servants of his lord, and did not go down to his house. 10 When they told David, "Uriah did not go down to his house," David said to Uriah, "You have just come from a journey. Why did you not go down to your house?" 11 Uriah said to David, "The ark and Israel and Judah remain in booths; and my lord Joab and the servants of my lord are camping in the open field; shall I then go to my house, to eat and to drink, and to lie with my wife? As you live, and as your soul lives, I will not do such a thing." 12 Then David said to Uriah, "Remain here today also, and tomorrow I will send you back." So Uriah remained in Jerusalem that day. On the next day, 13 David invited him to eat and drink in his presence and made him drunk; and in the evening he went out to lie on his couch with the servants of his lord, but he did not go down to his house.
14 In the morning David wrote a letter to Joab, and sent it by the hand of Uriah. 15 In the letter he wrote, "Set Uriah in the forefront of the hardest fighting, and then draw back from him, so that he may be struck down and die."
John 6:1 – 21
After this Jesus went to the other side of the Sea of Galilee, also called the Sea of Tiberias. 2 A large crowd kept following him, because they saw the signs that he was doing for the sick. 3 Jesus went up the mountain and sat down there with his disciples. 4 Now the Passover, the festival of the Jews, was near. 5 When he looked up and saw a large crowd coming toward him, Jesus said to Philip, "Where are we to buy bread for these people to eat?" 6 He said this to test him, for he himself knew what he was going to do. 7 Philip answered him, "Six months' wages would not buy enough bread for each of them to get a little." 8 One of his disciples, Andrew, Simon Peter's brother, said to him, 9 "There is a boy here who has five barley loaves and two fish. But what are they among so many people?" 10 Jesus said, "Make the people sit down." Now there was a great deal of grass in the place; so they sat down, about five thousand in all. 11 Then Jesus took the loaves, and when he had given thanks, he distributed them to those who were seated; so also the fish, as much as they wanted. 12 When they were satisfied, he told his disciples, "Gather up the fragments left over, so that nothing may be lost." 13 So they gathered them up, and from the fragments of the five barley loaves, left by those who had eaten, they filled twelve baskets. 14 When the people saw the sign that he had done, they began to say, "This is indeed the prophet who is to come into the world."
15 When Jesus realized that they were about to come and take him by force to make him king, he withdrew again to the mountain by himself.
16 When evening came, his disciples went down to the sea, 17 got into a boat, and started across the sea to Capernaum. It was now dark, and Jesus had not yet come to them. 18 The sea became rough because a strong wind was blowing. 19 When they had rowed about three or four miles, they saw Jesus walking on the sea and coming near the boat, and they were terrified. 20 But he said to them, "It is I; do not be afraid." 21 Then they wanted to take him into the boat, and immediately the boat reached the land toward which they were going.
Sermon. July 25, 2021
Rev. John Steitz
We continue this morning with our summer series on our four Core Values.  We are continuing to focus on Neighborhood Engagement. We will look at the dynamics of Storytelling, and then apply these Storytelling dynamics to Mark's account of the Feeding of the 5000. 
We will look at the ways that Storytelling brings us together and helps us share our values, including our core value of loving our neighbors through neighborhood engagement. As we look closely at Storytelling we will see how the story in Mark about feeding a multitude of people is a Liberation Story. 
We tell stories, in congregations, in community organizing, and in life to communicate our values and to motivate people to take action. In storytelling we use a simple story structure which has three elements: plot, character, and moral. A story comes alive when the character faces a challenge, makes a choice, and experiences an outcome. 
Finally, the Public Narrative framework has three stages: a Story of Self, a Story of Us, and a Story of Now. 
Stories can move our hearts and transform our lives. Telling stories can move the hearts of others and transform their lives. We turn to storytelling to answer the question "why?" – why we care, why the work we do matters, why we value one goal rather than another. 
Storytelling allows us to share our values. We use stories to articulate our shared values. We use stories in faith communities and in community organizing because stories inspire us, engage and connect us with one another, and motivate others to join us. 
In order to motivate others to join us in making change, we need to identify and articulate our shared values in a way that spurs us to take action, together. The most effective way to do that is by telling stories. 
Each of us can learn to tell a story that moves others to action. We all have stories of challenge and hope. The task is to articulate a story that shares the values that have called us personally, the values that unite us, and the challenges that we must overcome together. 
The key to motivation is understanding that values inspire action through emotion.  Compelling stories are about real-life experiences that have the power to move others.   
Storytelling is about inspiring action and to do this we need to learn how to mobilize the emotions that make agency possible.  
Action is inhibited by feelings of inertia, apathy, fear, isolation, and self-doubt. Action is facilitated by feelings of urgency, anger, hope, solidarity, and self-efficacy.  Stories help inspire the action motivators that overcome action inhibitors.  
For example, fear can paralyze us. Amplify fear with feelings of self-doubt and isolation and people are filled with despair. Hope can overcome fear. Link hope with self-efficacy ("you can make a difference") and love (solidarity) and people can move to act. 
The structure of most stories is very simple. A story is usually crafted of just three things: plot, character, and moral. However, for a story to be a story and not just a recounting of events requires challenge, choice and outcome. 
A story begins with a challenge that confronts a character and demands that they make a choice. This choice leads to an outcome.  
Stories capture our attention when the character meets an unexpected challenge. Listeners lean in when presented with tension, uncertainty, or the unknown.   
Stories are about people. The storyteller engages listeners when they make them identify with the character in the story. A storyteller seeks to create empathy between listener and character so that hopefully listeners are encouraged to think about their own challenges and choices.  Storytellers help listeners feel the outcome of the character's choices (a lesson of the heart) and not just understand it (q lesson of the head). 
Finally, public narrative is made up of three components: q Story of Self, a Story of Us, and a Story of Now. Story of Self shares the values that have called you to leadership. Story of Us shares the values common to those in action. Story of Now shares an urgent challenge to those values that demand action now. 
Public narrative says, "Here is who I am, this is what we have in common, and here is what we are going to do about it." Public narrative enhances purpose, community, and the urgency to act. 
Now let us look at the story of the feeding of the 5000 as a Liberation Story. The Plot goes like this: 
The Apostles gather to share with Jesus how their mission trip went. They then travel by boat to a deserted place for some much needed rest. However, a crowd of people go by foot ahead of them to this place. 
There Jesus has compassion on the crowd and teaches them. It grows late so the disciples ask Jesus to dismiss the crowd so they can all buy food to eat. Jesus responds by challenging the disciples, "You give them something to eat." 
The disciples protest that they don't have the large amount of money it would take to feed everyone. Jesus asks them how many loaves they do have. Five loaves and two fish. 
Jesus has the crowd form into clusters of 100 and 50. The people are no longer isolated individuals within a vast crowd. They have been gathered into smaller community groups. 
Jesus then shows and blesses the loaves and fishes that the disciples have shared.  These are broken and shared. Everyone is fed with 12 baskets full of leftovers. 
The characters in the story include Jesus, the disciples/Apostles, and the crowd. We who are followers of Jesus are also characters in the story represented by the disciples.  Jesus' challenge to his disciples, "You give them something to eat" is a challenge given to us as well. 
Jesus' challenge leads to a choice.  A choice of interpretation.  The story leaves open to the listener the step from when Jesus blesses and breaks five loaves and two fish and when twelve baskets full of leftovers are gathered. 
Mark intentionally leaves this open so that each listener has the choice of interpreting how five loaves and two fish fed a multitude with twelve baskets full of leftovers.  
One interpretation is that Jesus performs a miracle. This interpretation makes Jesus the patron and everyone else a client.  Jesus resists playing the role of patron or of being a magician /miracle worker.  Theologically, producing food by miracle would be to fall into the temptation in the wilderness to turn stone into bread.  
Common sense also leads us to realize that had Jesus performed a magic act here the Romans would soon have found out. This would have led to all sorts of power play dynamics.  The outcome of the feeding of the 5000 story would have been to buy into the way of the domination system. 
Jesus does not perform a miracle / magic act here that makes him the dominant patron of the Roman Empire. He does something much more empowering and much more challenging. 
Jesus does several things. He has the vast crowd form into small clusters. Solidarity replaces isolation. 
He has the disciples do something they can do – share what they have rather than focus on what they can't do – purchase food for the multitude. Self-efficacy replaces self-doubt. And by challenging the disciples – and us, Jesus replaces the inertia of doing nothing with the urgency of doing something. 
Jesus issues a call to leadership. A purpose that will give the disciples / Apostles a Story of Self when the early Church is formed.  
A community where those early Church Jesus communities discover a common Story of Us in the breaking of the bread, and the sharing of what they have so that everyone has enough to eat. A Story of Us we read about in the Acts of the Apostles.   
And an urgency to share a Story of Now to make known that the kindom of God is breaking forth in real time through real people sharing with one another. Through loving God, loving neighbor, and loving one another. 
The story of the feeding the 5000 is a Liberation Story because the outcome of the story is not just that 5000 people were feed with a bunch of leftovers.  The outcome of the story is a group of disciples / Apostles who are empowered to form small clusters of people throughout the Empire where what people have is shared, bread is broken in Jesus' name, and people grow as followers in the Way of Jesus. 
The outcome of this Liberation Story is an early Church that transforms people's lives and transforms society through acts of solidarity, self-efficacy, and urgency to share what they do have, which is love.